Exploring Texas can be a great adventure. From the rolling hillsides to the bustling cities, The Lone Star State is full of incredible things to see and do. And that includes some awesome opportunities to enjoy some amazing vino. This makes this state a prime chance for wine lovers to expand their palettes and enjoy new tastes.
With family-friendly hotels and behind-the-scenes winery tours, there's no shortage of fun to be had. Unique and innovative wine bars and even virtual tastings are popping up all over the state. Plus, with diverse tasting opportunities, you're sure to find a new favorite. Check out our guide if you are looking to explore all the activities that involve trying great wine in Texas.
Take a Cablecar Wine Tour Through The Texas Hill Country
Texas is home to one of the world's very best wine regions. With warm and sunny weather and the perfect grape-growing climate, it's one of the greatest places to enjoy some fresh vino. And the best way to see all that this area has to offer is a guided wine tour. 
Fredericksburg is the starting point for this all-inclusive tour and is an awesome little historic town. From there, you'll board a trolley or limo bus and set off on an incredible adventure in wine. For five hours, your guide will take you through the Texas Hill Country as you enjoy the scenery and learn about the area. 
On your all-inclusive tour, you'll stop at three or four of the area's very best wineries. You'll get a behind-the-scenes look at the winemaking process at each one and see firsthand where the wine is created from harvest to bottle. Learning first hand from the expert winemakers and checking out the vineyards for yourself will be an awesome experience. 
At each carefully selected winery, you'll enjoy a flight of their top wines. Sip your way through the selections as you learn about the flavor profiles and how they are made. Grab a bottle or two of your favorites to take home. You'll refuel with a delicious lunch at one of the wineries along the way as part of your tour pricing. 
Taste Wines Chosen By Texas's Top Wine Sommelier
Jeffrey's is one of the most well-known eateries in the Austin area. It's famous for its amazing menus, its great atmosphere, and its incredibly curated wine list. A visit here is a must for any wine lover! 
The cozy eatery offers a selection of caviar so you can kick off your meal with a delicious splurge. Then, for your entree, you can indulge in the Prime Wagyu Burger or the Braised Beef Short Ribs. Or, choose from the impressive number of grilled steak options. Ask your server to help you choose the best wine pairing for your meal. 
And, the wine list here is one of the largest around. The in-house sommelier Christina Walther, has expertly compiled an amazing assortment of the best bottles from all over the world. In fact, Christina has been named the best sommelier in a multi-state competition. So it's no surprise that she has compiled such an incredible and expansive wine list. 
With a list this size, it's easy to get overwhelmed. Luckily, the whole staff here knows their wine and can help you select the best one for your meal and your palette. And a helpful hint: visit on Sunday evenings for half of any bottle of wine from the restaurant's well-stocked cellar. 
Hang Out at One of the Cutest Wine Bar in Texas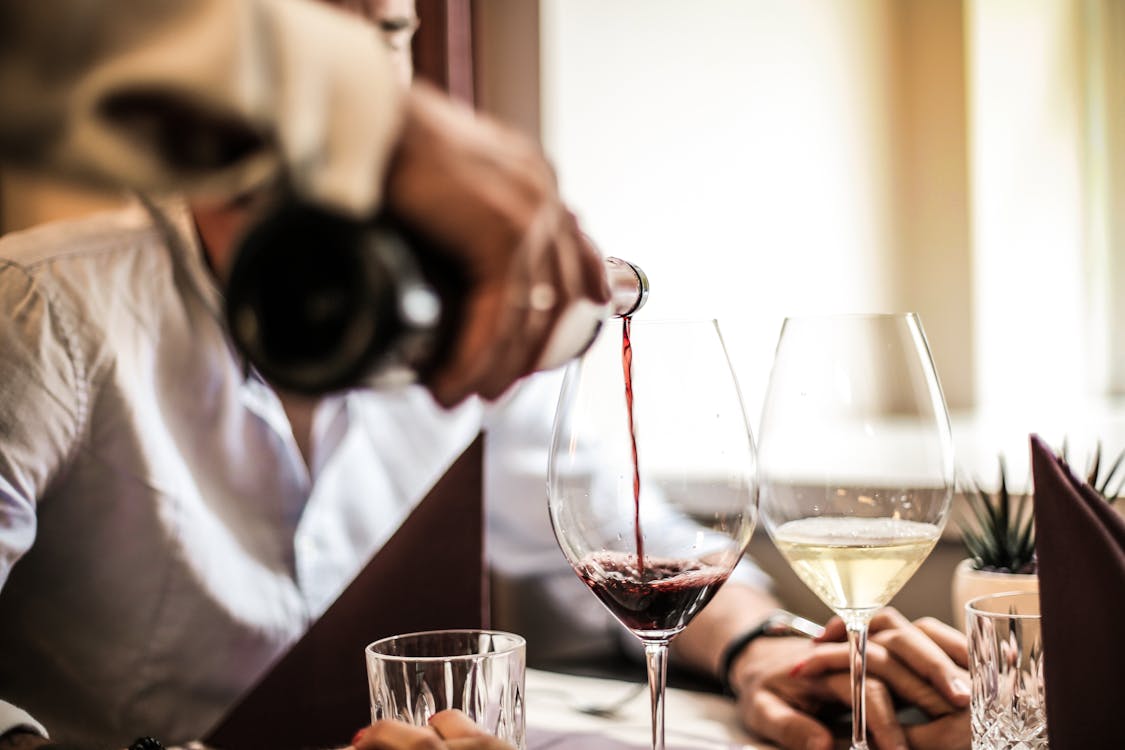 Dallas is home to one of the most adorable wine bars in the state. At Times Ten Cellars, you can enjoy some of the best wines around. Plus, the vibe is spot on for a chill afternoon or a romantic evening out. 
Times Ten makes their own selection of small production wines. They source grapes from various regions of California to produce their own red wines like Cabernet Sauvignon, Merlot, and Grenache. They also have Tempranillo created with grapes sourced right in Texas. 
The winery also offers a selection of white wines like Chardonnay and Pinot Grigio. Their menu features wines from other wineries as well. With everything from a Texas Moscato to Malbec from Mendoza, you're sure to find the perfect choice to fit your preferences and palette. Can't decide? Try a wine flight to taste a few of the winery's favorites. 
The food here is the perfect accompaniment for your new favorite wine. Small plates like the cheese board or the hummus are fantastic with your tasting. And the flatbreads featuring local, fresh ingredients are amazing. Check out the dessert menu for a fantastic way to wrap up your meal. 
Visit One of Texas's First All-Natural Wine Bars
Light Years Wine Bar is the first all-natural wine bar in Houston. Here, the wine enthusiast owners, Buechner and Glanzman, source the cleanest and purest wines to share with their customers. The result is a diverse menu full of all-natural wines that are produced without sulfur and using natural fermentation. 
With choices at nearly every price range, they will gladly help each customer find their just-right choice. Reds include easy-drinking Pinot Noirs and bold Bordeaux among others. The white wine list is just as vast with fresh and bright Sauvignon Blancs and refreshing Chardonnays. 
This fun spot also has a selection of skin contact wines. During this process, the skin of the grapes actually comes in contact with the wine, a rarity when making white wines. The result is a more flavorful and richer white wine with an orangeish hue. It's a perfect choice for those whose palettes span both white and red wines. 
Light Years isn't just for wine lovers. They have a delicious selection of ciders as well. Check out the unique food offerings too. However you enjoy your visit, you're sure to find new and interesting wines to love. 
Make Your Own Wine at Texas Sun Winery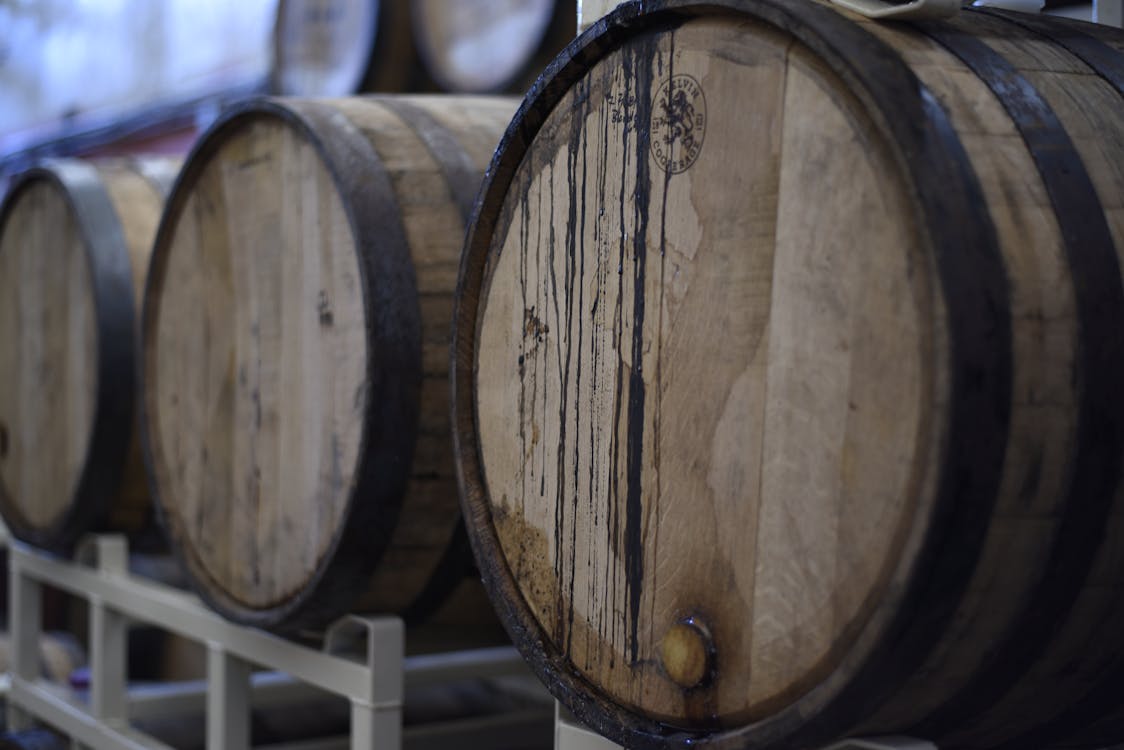 One of the most unique ways you can enjoy wine is by creating it yourself! By being part of the process, you take the wine-drinking experience to a whole new level. At Texas Sun Winery, they make it simple for your to craft your very own blend of vino. 
Here, they have a supply of crushed grapes from the highest quality vineyards all over the world. The Texas Sun Winery expert winemakers then help you in selecting just the right combination for your palette. You'll enjoy a wine tasting so they can get to know your preferences better and guide you through the experience. 
Then, you'll just the crushed grapes into juice and begin the fermentation process. Over the next five to seven weeks, your blend will be perfectly aged into flavorful wine. Once it's ready, you'll return to bottle your delicious blend, cork it, and add your custom label. 
Want a quicker way to bottle your own wine? Schedule a bottling party and select from the current wines available. You'll be able to bottle and cork it yourself. And, you'll still get to create your very own customized label. 
Have a Virtual Tasting With Texas Wines
A virtual tasting is one of the most laid-back ways to enjoy some of Texas's finest wines. And you don't even need to leave your home or hotel room. It's the perfect no-fuss solution for when you just want to stay in. 
Many wineries have recently set up virtual tasting systems. Just order your tasting ahead of time and they will ship the preselected wines right to your address. Then, stash them away and wait for your virtual tasting time. 
Then, get your wines ready and hop on Zoom or Facebook to join the virtual tasting. An expert winemaker will guide you through the live tasting, educating you about the wines you are trying and the process of creating them. Depending on the winery, you might even get to share your opinion or ask questions. 
Some also allow you to go back and watch the tasting video again. Others provide virtual tours of their wineries or tasting rooms. So even if you can't physically get to your favorite Texas winery, you can still enjoy a behind the scene tour. 
A Family-Friendly Trip to Texas Wine Country
Enjoying a getaway as a family requires the perfect setting. And the JW Marriott in the Texas Wine Country is just that. These sprawling accommodations have something for everyone from wine-loving moms to action craving kiddos. 
Here, there are several amazing options for dining. And the best for wine lovers is 18 Oaks, with an incredible bottle list. Enjoy stunning views of the hillside as you enjoy fine dining options created by the restaurant's acclaimed chef. Traveling in a group? Reserve the private Vitner's Room and choose your bottle right off the wine wall of options. 
Book a service at the onsite spa for a truly relaxing experience. Vino lovers will adore the Pampering and Wine Mani-Pedi option. Afterward, you can show off your new fingers and toes with a glass of wine by the quiet, spa pool. 
This JW Marriott truly has an impressive waterpark. The River Bluff Water Experience has all of the bells and whistles any water-loving kid could ask for. They can float around the lazy river, speed down a tube slide, or splash in the kid's pool. Then, at break time, the adults can enjoy a glass of wine poolside. 
Enjoy Wine on The Beach in South Padre Island, Texas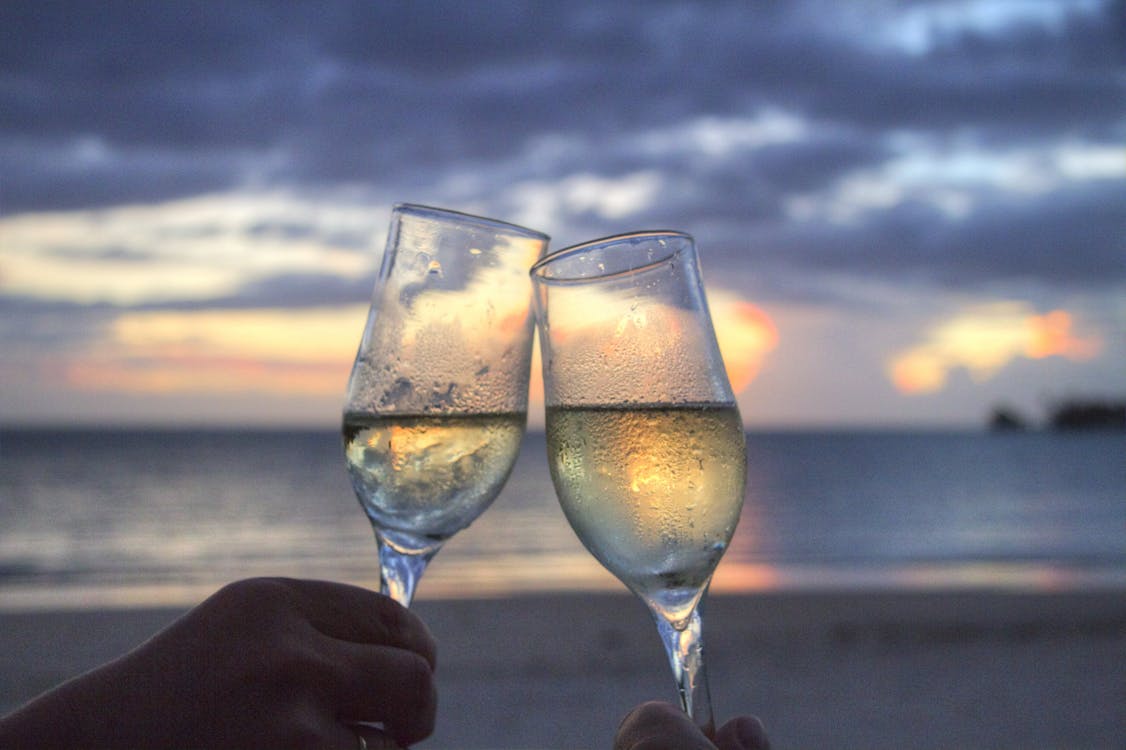 Taking a trip down to South Padre Island is well worth the drive. Here, the sandy beaches and views of the glistening Gulf of Mexico are breathtaking. And, even better, you can enjoy the surfside breeze with wine in hand. 
At The National Seashore in South Padre Island, alcohol is permitted, except for open containers in moving vehicles. So you can relax with your favorite wine while watching the tide roll in. There are picnic tables and a concession stand as well so you can enjoy dining al fresco.
Feldman's Liquor and Wine is conveniently located near the Seashore so you can stock up before your day at the beach. Here, they carry an extensive selection of wines and will be happy to help you choose. They also have great cracker and gourmet cheese options so you can fully enjoy your beachside tasting. 
Take a Wine Train in One of Texas's Historic Districts
Grapevine is an adorable historic area just outside of Dallas. And with a name like Grapevine, they make sure to know their wine. They even offer a vintage railroad wine train that makes checking out the area's great wine options fun and convenient. 
One of the most popular offerings aboard the railroad is the Jazz Wine Train. You'll ride along, listening to jazz as you check out the scenery. Sip on the area's most delicious wine while chatting with friends and enjoying the charming atmosphere. Live music and delicious vino are the perfect ways to create lasting memories. 
During your ride, you'll try two-ounce tastings from seven of the town's most popular tasting rooms. You'll even get to keep your glass as a souvenir of your awesome time. Nibble on delicious hors d'oeuvres and enjoy the two-hour train ride. 
You can also choose to upgrade your ticket to premier class. With this option, you'll receive the same tastings but with seating at a table for four. You'll receive hors d'oeuvres and a spritzer as you arrive. And when you depart the train, you'll get a special favor to remember your trip. 
Off to Explore All That Wine Loving Texas Has to Offer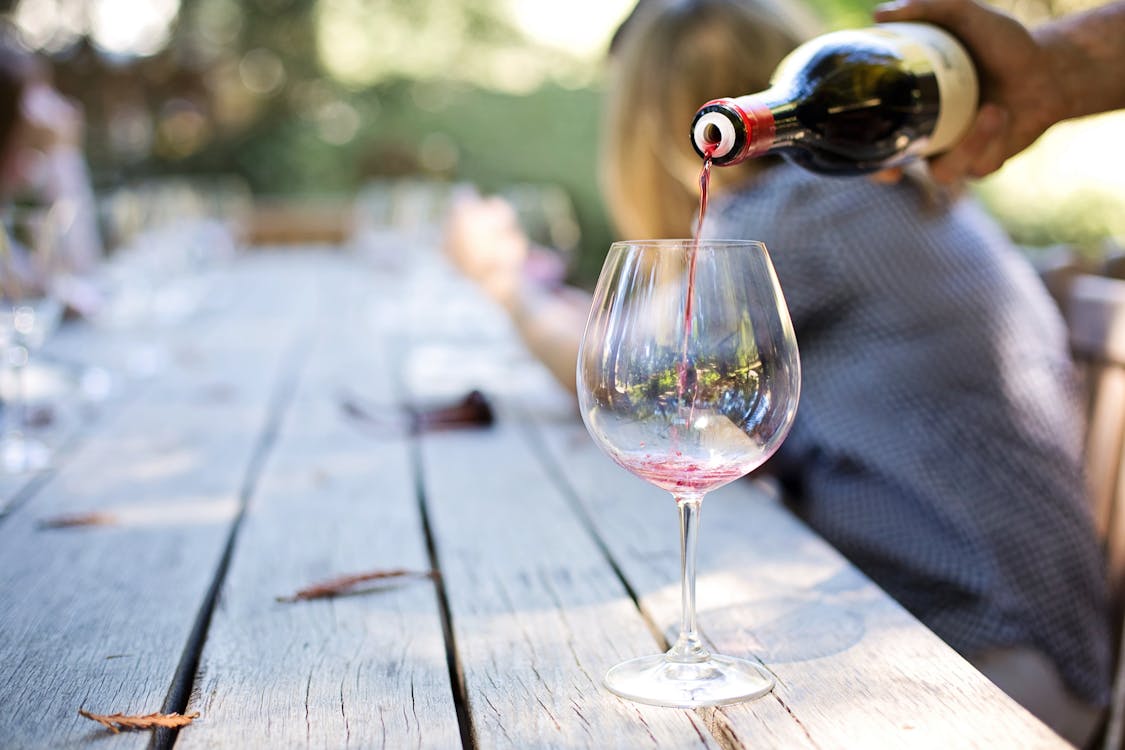 Exploring all that The Lone Star State has to welcome wine lovers will be a fantastic adventure. You'll enjoy the Western hospitality and the beautiful scenery along the way. And you might just find your new go-to wine. 
Whether you like fast-paced activities or a more laid-back time, there's the perfect way for you to enjoy Texas and all of its wine-related attractions. So prepare your palette and pack your bags. It's time to explore all that wine-loving Texas has to offer! Cheers!