Amazing Ways to Experience Wine Country in the Lone Star State
Texas has come a long way since the Old West Days. Once known for its cowboys and tumbleweeds, its image is synonymous with the frontier days. But fast forward to the present and Texas is an adventurer's dream. 
This is especially true if you are an adventurer of the wine-loving sort. Believe it or not, the Lone Star state has some of the best wine around. A visit here isn't complete without checking it out for yourself. After all, your palette deserves it. 
So what's the best way to explore all of the delicious varieties that Texan winemakers have to offer? A wine tour of course! Let the experts guide you through the area, taking you to some of the most interesting and unique wineries in the west. 
Luckily, no matter where you are in Texas, there's an amazing wine tour nearby. Check out this list of the best wine tours in Texas. And you'll soon be enjoying sips of your new favorite under the stunning sun. 
Charming Cable Car Wine Tour in Fredericksburg, Texas
Central Texas is home to one of the most charming towns in the state. Fredericksburg is nestled in the Texas Hill Country and is an amazing piece of history. Here, you can check out its adorable Main Street area and visit the fun shops and cozy eateries. You can also go on one of the most unique wine tours around. 
An all-inclusive cable car wine tour is one of the best ways to explore this quaint area. Enjoy the open-air ride and the warm Texas climate. There is also a limo bus option so you can still enjoy your tour even if the weather has other ideas. 
The tour begins at the beautiful park, Markplatz Von Fredericksburg. Here, you'll meet your guide and be off on your way. You'll board your ride and settle in for five hours of fun and wine tasting. 
Your area expert guide will take you to three amazing wineries. At each one, you will get a behind-the-scenes look at the vineyard and winemaking process. Then, you'll enjoy a tasting of each winery's very best offerings. You'll also enjoy a delicious lunch as part of your tour. 
Want to make your outing even more special? Enjoy a sparkling wine toast to kick off your tour. Or, add on a bottle of bubbly from Wedding Oak Winery to enjoy after your tour is finished. 
Sometimes a day at the wineries just isn't enough fun. If you are looking to continue the excitement, you can again board the cable car in the evening for a haunted tour of Fredericksburg. This creepy tour will begin with a glass of wine and take you to all of the spookiest spots in town. This 90-minute adventure will be one that you won't soon forget!
Cottonwood Wine Tours in San Antonio, Texas
San Antonio is a bustling city with its famous River Walk and the iconic landmark the Alamo. It's a crowd favorite of travelers and local Texans alike. Plus, it has some irresistible dining and incredible shopping. It's also home to some super fun wine tours. 
One of these great tours is hosted by Cottonwood of San Antonio. This option will pick you up right at your area hotel or at their office downtown. You and your 13 closest friends can enjoy a day jetting between wineries and enjoying some of the state's best tastings. Cottonwood offers a variety of options to meet your needs. 
The Wines and Vines 101 Tour is a quick and affordable option that includes a three-hour tour and a stop at one amazing winery. For those with a little more time, The Glass Half Full Tour is a five-hour adventure that includes two winery stops and a visit to the city of Boerne. 
If you are looking for an all-day excursion, check out the seven-hour long tour of the Guadalupe River Valley. This scenic tour also includes a stop in the town of Comfort. Or go all in and splurge on the Private Label Tour. Relax as your private driver takes you to three exclusive wineries as you nibble on included snacks along the way. 
Twisted Texas Wine Tours from Austin
The Lone Star state's capital is a must-visit when in the area. With a vibrant music scene and hospitable vibe, it's a great spot to hang out. There are also a wide variety of activities in the area for everyone, including wine lovers. 
Twisted Texas Wine Tours is a great way to experience wine country in a unique and safe way. Your air-conditioned van will pick up your group right at your door. You can even connect to the Bluetooth function to play your own music along the way. 
The van is stocked with water so you can stay hydrated. Or you take advantage of having a designated driver and bring adult beverages to enjoy. An included cooler and ice will keep your drink of choice at just the right temperature. 
This chauffeured trip will take you through the hills, stopping at three wineries along your route. You'll get to taste samples at each one, all of wines made only from local grapes. You'll enjoy an included picnic under the Texas sun for lunch at one of the relaxing wineries. Kick back and enjoy the scenic ride as your guide tells you all about the area and you expand your palette along the way.  
Taste of the Hills Tour in Wimberley, Texas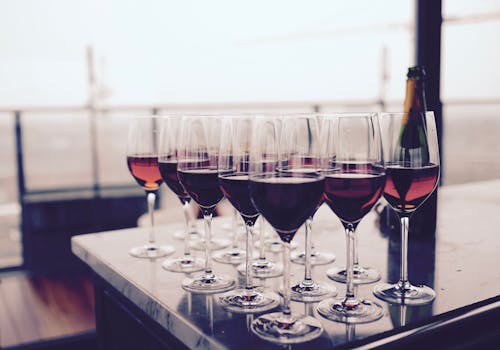 Wimberley is a quiet town with beautiful scenery and friendly residents. The welcoming area is full of charm and natural splendor. It's a perfect place to start your tour of The Texas Hill Country. 
You can stay at the Serenity Farmhouse Inn and The Taste of the Hills Tour will pick you up right at the door. Or, meet the group at the second stop at the Wimberley Visitor's Center. Then, relax for your four-hour-long adventure.
The well-appointed coach will take you to three of the area's best wineries. Each stop will include a selection of tapas, expertly selected to pair with your wine flight. With six different tastings at each winery, your sure to find a few new favorites. Buy a few bottles of your top choices to enjoy later to remember your visit. 
Your expert wine tour guide will take care of the planning and transportation. They will make sure you have an amazing time on your adventure. All you need to do is relax, enjoy some new wines, and take in the stunning hillsides.
The Wet Bus from Austin, Texas
A visit to Austin isn't complete without checking out the nearby wineries. However, everyone in your group might not love wine. Or maybe you just want to mix it up a bit and check out the other amazing area businesses.
Booking a tour with Austin Wet Bus gives you come super convenient options. They will pick you and your friends up from your Austin location. You'll enjoy the air-conditioned bus, equipped with a flat-screen TV and stereo system, as you head to Driftwood and Dripping Springs. 
Pack some snacks and your favorite drinks, non-alcoholic or not. You can even order a boxed lunch ahead of time for a convenient way to refuel along the way. Load up the cooler and be on your way for five hours of fun and excitement.
Choose from three incredible destinations. The bus can shuttle you to five of the area's best wineries. Or, you can choose to add Treaty Oak Distillery to your itinerary. Here, they make a variety of whiskey from the finest ingredients. Check it out for the liquor lovers in your group.
Winding Road Hill Tours from New Braunfels, Texas
New Braunfels is home to the quaint Gruene Historic District. Here, you can shop for antiques, explore the general store, and enjoy a meal on the Guadalupe River. You can also stay at the stunning Gruene Mansion Inn. From here, you can hop on The Winding Road Hill wine tour for a day of fun on the hillside. 
This couple-owned tour company is all about flexibility and customization. With a variety of options, they are sure to have something that meets your group's needs. Your group can create the perfect day to meet your wants and unique tastes. 
The Driftwood Winery and Lunch Tour includes a stop at three wineries. You'll also enjoy a delicious meal along the way. Or, you can book The Winery and Salt Lick BBQ Tour. You'll kick off your day with an all-you-can-eat lunch of mouthwatering ribs and brisket. Then, you'll explore two wineries, tasting delicious wine from the Texas Hill Country.
Winding Hill also allows you to create a completely custom tour package. Choose from any of their partner wineries to visit along your tour. You can also select from area breweries and distilleries for the wine and liquor lovers in your group. With so many options, you can choose the best way for you and your friends to enjoy Texas wine country. 
Grapevine Wine Tours from Dallas-Fort-Worth, Texas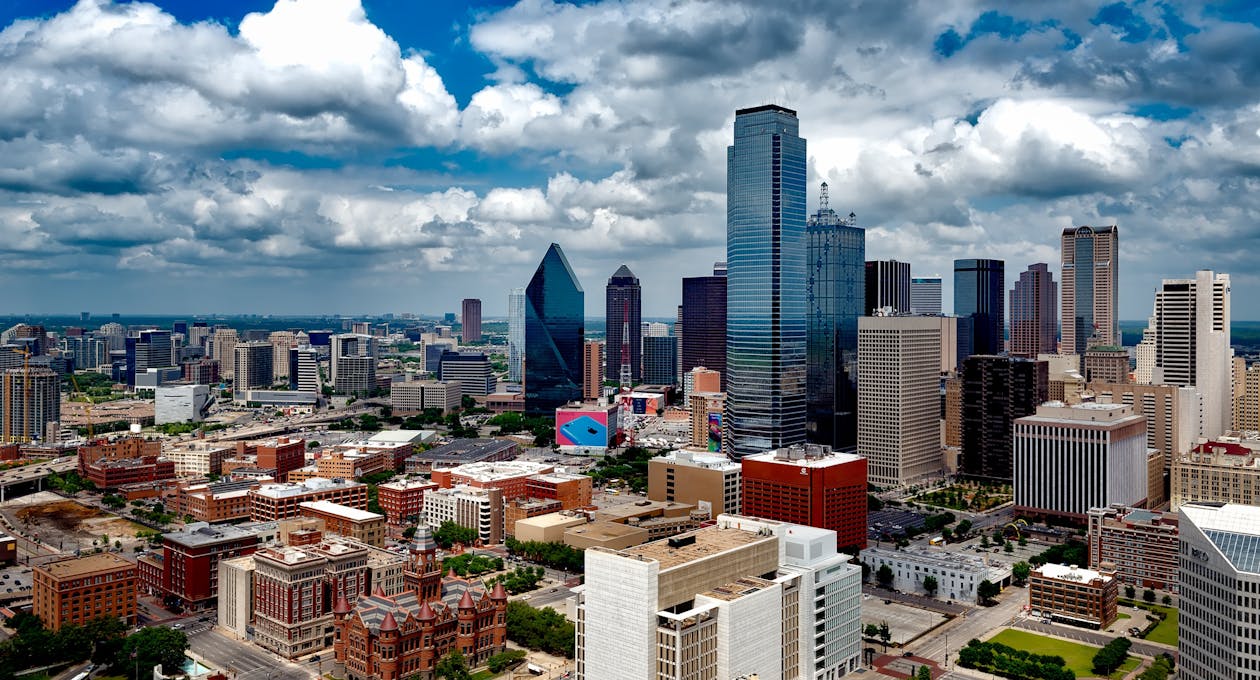 With amazing museums, great restaurants, and exciting nightlife, the Dallas-Fort Worth area has no shortage of things to do. However, getting out of the city is sometimes an awesome opportunity here. Taking a wine tour can be a relaxing break from the hustle and bustle of the city.
Grapevine Wine Tours picks up riders from three area hotels. Select a lunch tour for a wine-filled daytime excursion. Or, choose the dinner tour option for an evening of fun. Both tours are four hours long and sure to be a great time for your group.
You'll be jetted off to Downtown Grapevine, an adorable historic setting. And with a name like Grapevine, they are sure to know wine right? Enjoy the sights and prepare your tastebuds to experience the best they have to offer. 
On each tour, you will be led by a guide to three incredible wineries. You'll experience three unique wine tastings as you learn about the winemaking process. Your group will also enjoy a three-course meal to satisfy your appetite. 
West Texas Wine Tours from Lubbock
Lubbock is a city full of great parks, festivals, and family activities. It's also a great place to kick off a West Texas Wine Tour. From here, you'll learn about and sample the best wine that the region has to offer. 
You'll hop on a luxury limo bus to start your day of adventure. Your group will be spoiled for six or seven amazing hours as you travel through Western Texas. Pack snacks and drinks and enjoy the ride as you work through your exciting itinerary. 
You'll visit three wineries along the way. Enjoy insider knowledge and behind-the-scenes peeks at the winemaking process. Sample flights of the best wine these spots have to offer. Grab a few bottles to take home and enjoy later. 
This day-long excursion is a great way to celebrate a birthday or bachelorette party. Or, you and your group can spoil yourself just because. You'll have an amazing time sipping wine with friends and exploring Western Texas. And you might just find your favorite new wine along the way!
VSG Tours from Austin, Texas
The owners of this company are lifelong locals so they know the area like the back of their hands. You can trust them to give you an amazing experience as they transport you to wine country bliss. Starting in Austin, you will make your way to Dripping Springs, checking out some incredible Texas wineries. 
Their daily wine tours depart from The Austin Visitor Center each morning. Then, you'll head to the adorable town of Dripping Springs. Bring some drinks and snacks and kick back and enjoy the five-hour journey. 
You'll visit two wineries where you will be welcomed to try carefully selected tastings. The winemakers will explain the wines as you work through your flight. Your day will include lunch at the delicious Salt Lick BBQ, famous for its amazing sauce. 
Looking for a more custom option? Book a private tour to select your exact itinerary. You can add a brewery or distillery to your list if you want to think outside the wine box. Your group can also choose from the many unique restaurants in Dripping Springs for your delicious meal.
San Antonio Detours from San Antonio, Texas
San Antonio Detours is a family-owned business that's all about fun. They offer a wide range of tours including food tours and scavenger hunts. However, their Texas Hill Country Wine Tasting Tour is a crowd favorite. 
On this tour, you'll see The Hill Country from a local viewpoint. Your guide will tell you about the history of the area and interesting fun facts about how it came to be a premier wine locale. Your group will travel safely from San Antonio to the sprawling region for a break from the big city. 
Along the way, you'll stop at two wineries and enjoy samples of their variety of vino. Enjoy the vineyard scenery as you relax between stops. Grab a few bottles along the way to enjoy once you're back in San Antonio. 
Your Texas Wine Tour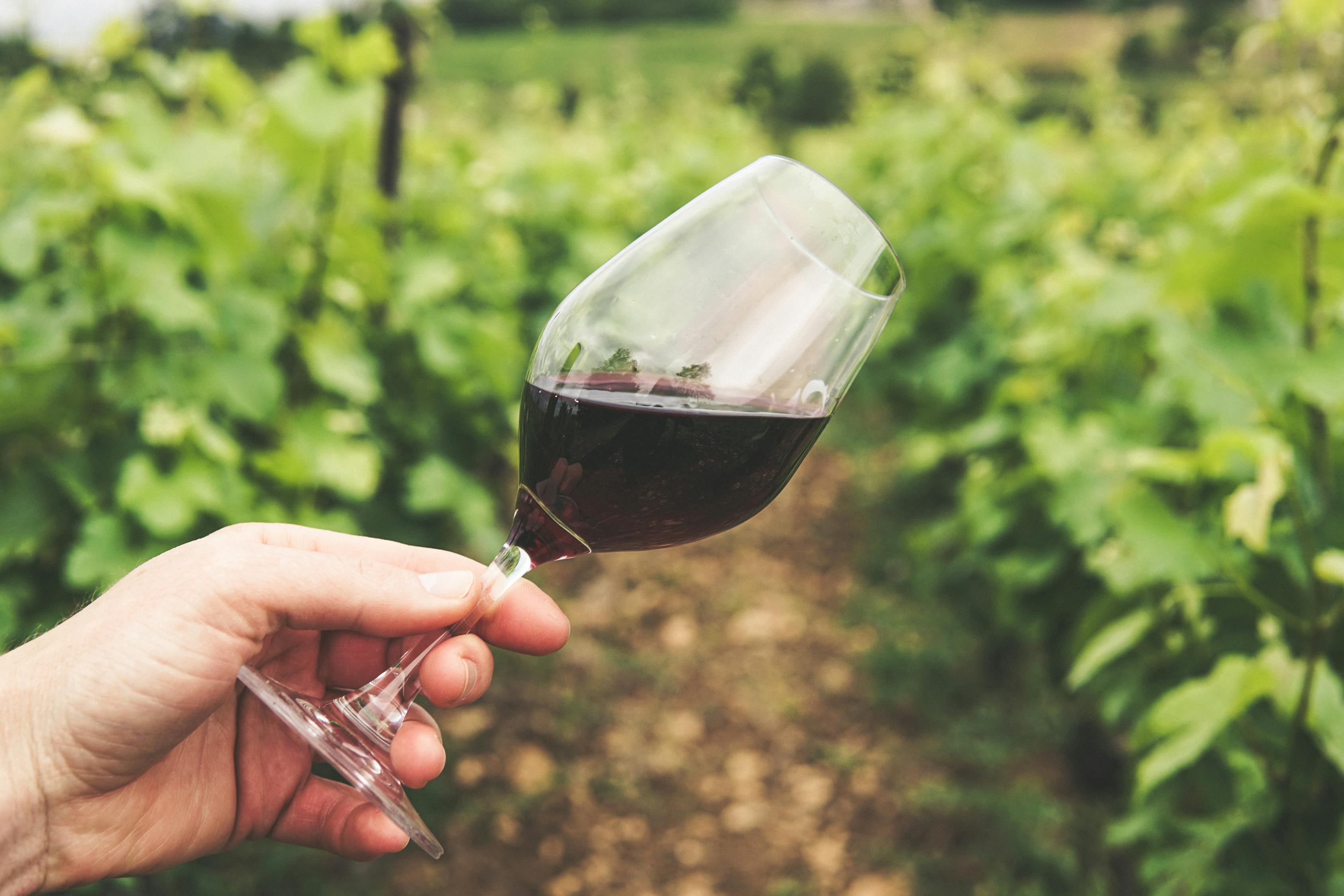 Texas is full of great things to do and see. But the big cities aren't the only amazing places to explore. The Hill Country has some of the best sights around not to mention churning out some incredible wine. 
So book a wine tour to enjoy everything this region has to offer. You'll enjoy the time with your tourmates as you sample flights and learn from winemakers. Together, you'll be making memories and expanding your palette as you taste your way through Texas.