A romantic getaway is a perfect chance to strengthen your bond and create amazing memories together. But planning one can be stressful and overwhelming. Where do you go and what do you do when you get there?
Plus, not all couples have the same likes and interests. So finding somewhere that appeals to both of you can be a real challenge. The trick is choosing a location that has unique and diverse experiences so you are both happy and excited about your trip. 
Many opt for Paris or Rome for their romantic getaways. But what if you could travel domestically and get the same adventures without worrying about passports and costly airfare. Luckily, you can! 
Texas is home to some of the best romantic getaways in the world. Plus, it has pretty great weather most of the year, making your traveling more flexible. Its rich culture and gorgeous scenery will give you a romantic getaway you won't soon forget. 
It's a big state, so we've narrowed it down for you. Here are the best locations to head to for your next romantic trip. There are also some pretty awesome ideas for what you two can do once you get there. So check them out and get started planning the trip of a lifetime. 
An Escape to Romance and History in Fredericksburg, Texas
If you are looking for the perfect quiet and quaint getaway, Fredericksburg is your answer. Situated in the middle of Texas Hill Country, this spot is known for its great wine and its interesting history. A visit here can be the perfect place to refuel together as you step back in time down the sleepy streets. 
Romantic Places to Stay on Your Trip to Fredericksburg, Texas
The Blacksmith Quarters on Baron's Creek is straight out of a storybook. The adorable cottages are ideal for a couple's getaway. And the scenery surrounding them is equally as impressive. The location is also convenient and close to many of Fredericksburg's greatest spots. 
When you rent here, you get your own cozy little house to stay in. You'll have rustic decor and a romantic fireplace. Plus, you'll have your own kitchen if you want to make a candlelit meal or breakfast in bed. 
Each house has its own front porch. Nights of stargazing can be spent overlooking the properties stunning nearby water feature. During the evening, the water is illuminated for an extra romantic touch. 
Where to Eat for Romance and Great Food on Your Texas Trip
There is nothing quite like a romantic evening out to dinner, except for one on a relaxing getaway. Fortunately, Fredericksburg has some outstanding spots to enjoy a cozy meal. And there are amazing choices so you can take turns choosing. 
Cabernet Grill
Cabernet Grill is one of the most popular in the area. Here, diners are treated to delicious food under twinkling lights hanging from stunning wood-beamed ceilings. The food is also incredible and well-plated here only adding to the atmosphere. 
The menu features all of the quintessential choices for a romantic fine dining meal. Filet Mignon and Pork Tenderloin provide for hearty choices. You can also opt for lighter fare like the wedge or house salads. Either way, make sure you order a rich dessert to share across the table. 
August E's
If you are looking for something a little more exotic, August E's in the ticket. This spot serves up some of the best sushi in town. With a creative selection of rolls on the menu, it's great for any seafood lover. 
However, the best part is, even if you both don't love seafood, you'll both still get a great meal here. Their fine dining menu features classics like rack of lamb and French onion soup. Plus, the ambiance here is unmistakably romantic. With cozy lighting and candlelit tables, it's the perfect spot for an intimate date. 
Romantic Things to Do on Your Texas Trip
There are tons of things to do here but when you are in wine country, you have to take full advantage of being in wine country. A tour of the wineries is a must. Not only is it romantic, but it's a fun adventure in one of the world's most popular beverages. 
Fredericksburg Cable Car Wine Tours will take you around the Texas Hill Country on a charming trolley or a luxurious limo bus. Together, you'll be shuttled around the area as you relax and take in the views. For five hours, you'll enjoy your time together under the Texas Sun. 
You'll stop at three to four wineries around the way. At each one, you will get to try tastings of the vineyards' expertly crafted wine. Compare your thoughts as you get to know each other's preferences even better. 
At each stop, you'll get a behind-the-scenes look at the winery and how they create their outstanding vino. You'll also enjoy a delicious lunch together. The experience will definitely be something the two of you look back on for a long time.
Austin, Texas for a Music-Filled Trip of Romance
When it comes to music, no city can match Austin's atmosphere. Known as The Live Music Capital of the world, it's full of great sounds and an awesome vibe. For music lovers, this can be the perfect backdrop for a romantic getaway. 
Romantic Accommodations for Your Trip to Austin, Texas
Just outside the city, The Omni Barton Creek Resort and Spa makes the perfect accommodations for couples. With expansive views of the rolling hillside, it's the ideal place to relax and take it all in together. Plus, the amenities are pretty incredible too.
Guest rooms feature high-quality finishes like plush beds, fluffy robes, and floor-to-ceiling windows to take in the views. Head down to one of the three-tiered pools to enjoy a day poolside together. Or hit the adults-only infinity pool for a perfect spot for a quiet swim. 
The spa here is both modern and indulgent. Check out the Mokara Spa menu and book a service together ahead of your stay. The Couple's Retreat Massage is the perfect way to relax and unwind. Or check out the Couples Rituals for treatments like the Glow Ritual in a private shower. No matter how you choose to spend your time at Barton Creek, you'll love the atmosphere.
Where to Eat for a Romantic Meal During Your Texas Adventure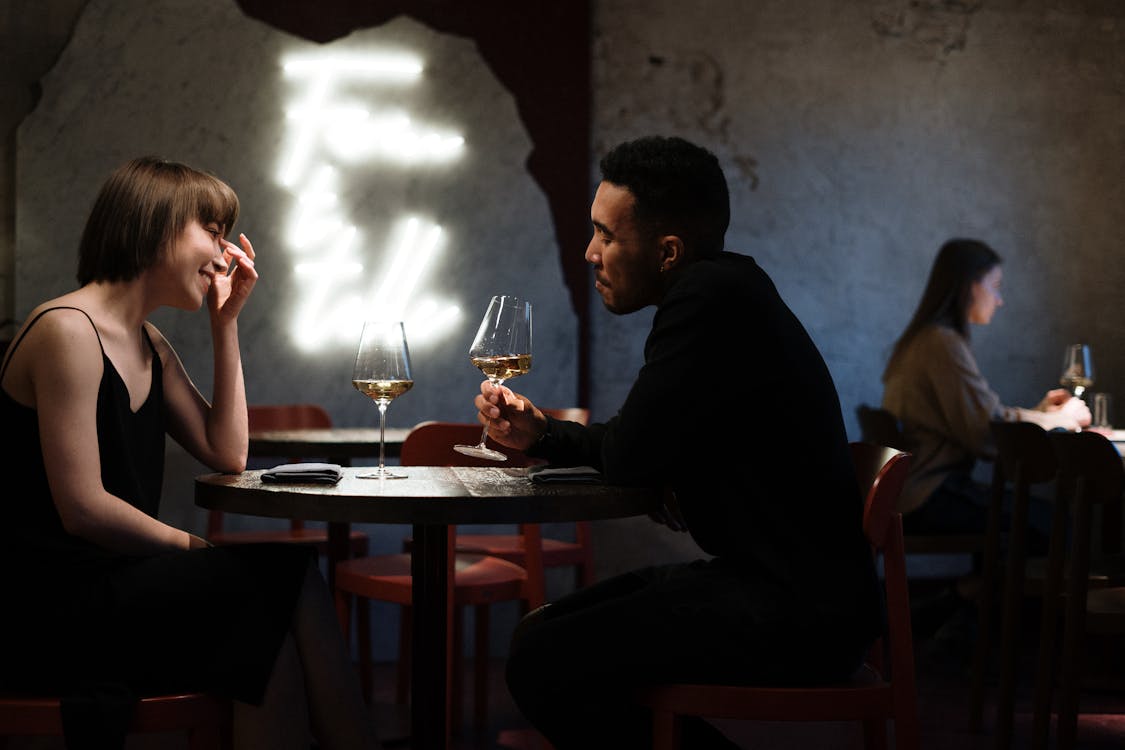 In such a hip up-and-coming destination, there's bound to be a plethora of great dining options. Austin's foodie scene is one of the best in the world. So, make sure to check out a few of the awesome eateries that the area has to offer. 
The Carillon
The dining room at The Carillon is one of the most thoughtfully designed in the city. Its old-world vibe is perfect for a romantic meal. The chef-driven menu is also sure to impress even the pickiest of diners. 
Nibbling on a shared cheese board is the best way to start your meal. Then, move on to the appetizer options featuring local veggies or rich crab cakes. For your entrees, the restaurant offers expertly prepared seafood, steak, and vegetarian options. And you simply have to share an order of the Chocolate Banoffee Mousse for dessert! 
The wine list here is also outstanding and expertly curated. Order a bottle of your favorite vintage to share or do a wine flight and compare your thoughts. There are also creatively prepared cocktails and a great beer list to choose from. Whatever you choose, don't forget to toast to your amazing getaway. 
Gino's Vino Osteria
Few things are as romantic as classic Italian food and wine. However, live music takes the vibe up a notch. And at Gino's Vino Osteria, you can enjoy all of these things in an awesome atmosphere with welcoming service. 
The menu here is full of traditional favorites like Spaghetti alla Carbonara and Fettucine Alfredo con Pollo. There are also delicious antipasti items like Bruschetta and Caprese to share. And the tiramisu and cannoli dessert options are delicious ways to wrap up your meal. 
This spot is also known for its many performances. Check the website for the schedule of upcoming events to be sure to catch a show during your meal. This unique experience will be one that the two you look back on together for years to come. 
Romantic Things to Do When Traveling to Austin, Texas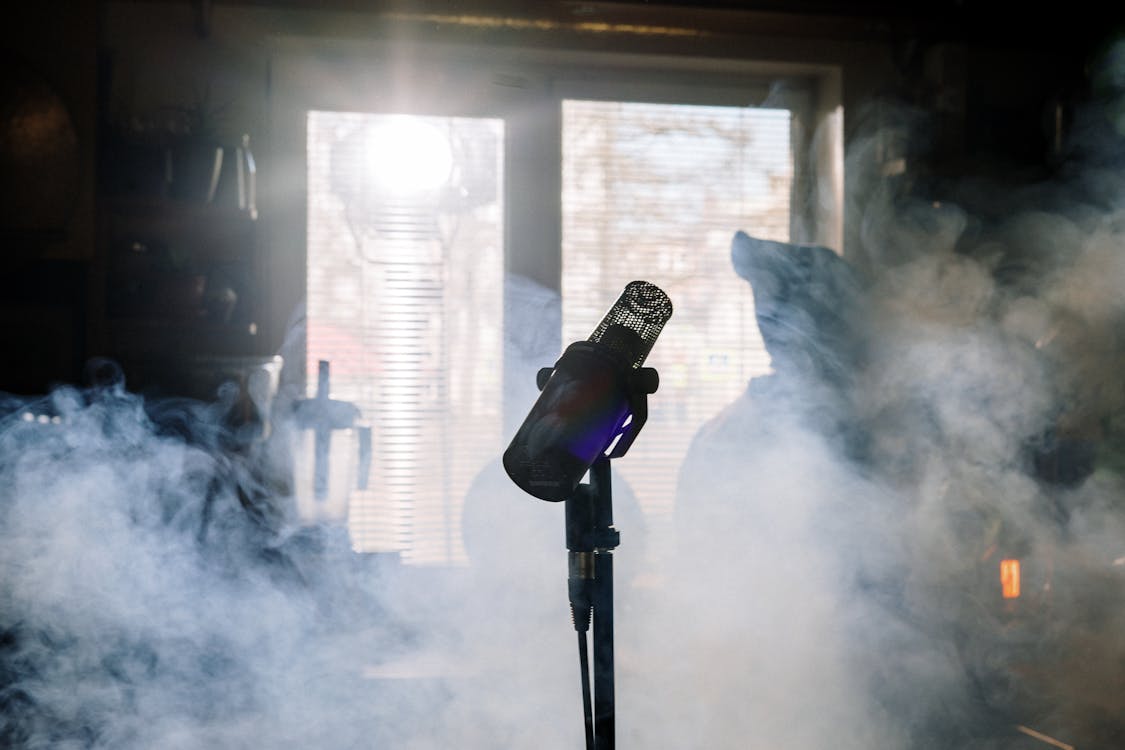 In Austin, live music is around every corner. So take some time exploring the many live shows that the city has to offer. One of the best ways to do this is by simply strolling around The Red River District and checking out the various acts that play there. 
This cultural district is three blocks full of musical adventure. Grab a drink and check out the tunes as you bar hop your way through the area. Spend the evening searching for the perfect spot that fits your vibe. 
There are high-energy bars like Mohawk and Plush where you can dance the night away. Or check out Swan Dive, a cozy and elegant spot where you can relax and enjoy the live music and each other's company. No matter what type of music you are looking for, you are likely to find it in The Red River District. 
Head to Dallas, Texas for a Romantic Getaway in Nature
The Texas weather is some of the best in the world. So, for nature lovers, it's the perfect destination for a romantic getaway. Enjoy the climate and each other's company as you experience all that Dallas has to offer. 
Stay in Romance and Luxury During Your Trip to Dallas, Texas
Hotel ZaZa is a stunning place to make your home base for your Dallas adventure. It's ideally located and the accommodations are truly stunning. Rent one of the twelve bungalows for the ultimate in privacy. The rooms feature high-end furnishing and a sophisticated yet comfortable design.
During the day, relax on the porch and take in the lush greenery that surrounds the bungalows. Each night, you can enjoy the outdoors sitting around a romantic crackling fire. And every morning, enjoy a fresh and delicious breakfast in bed from your stocked pantry.
The pool at Hotel ZaZa is also a nature lover's paradise. Relax in a chaise lounge among the plentiful greenery. You can also book a spa service at the on-site ZaSpa. Here, they offer a Romance Ritual Service that includes a foot soak, sea salt scrub, body wrap, and scalp and body massages that you will enjoy side by side. 
Romantic Eateries for Your Romantic Getaway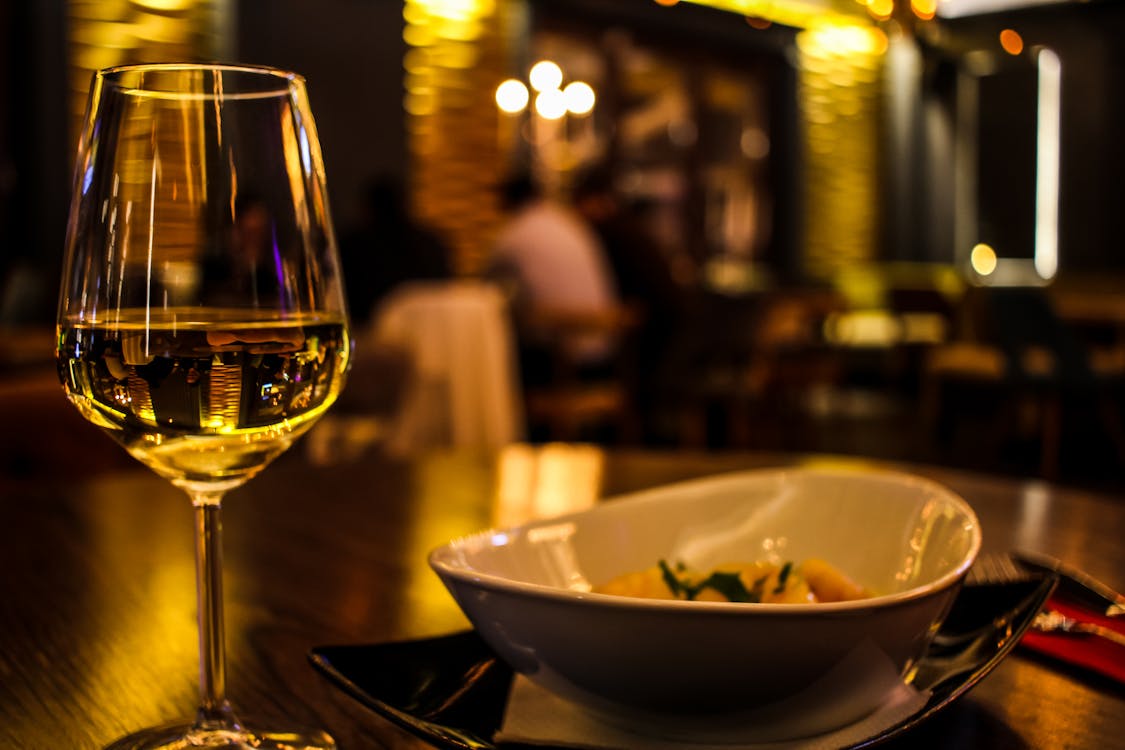 Dallas has some delicious eateries scattered throughout the area. Many feature local and seasonal ingredients. And there are endless options with stunning views and great atmospheres.
Gemma
Gemma is an adorable spot with a great vibe that's perfect for a fun lunch or a romantic dinner. The open kitchen adds a fun culinary touch. The service here is complemented by locals as the staff puts their diners and their needs first. 
The menu features a wide variety of diverse ingredients. You can be adventurous and try the pasta with maitake mushrooms and pinenut cream. There are also sides of charred rapini and brussels sprouts with golden beet puree. Or, try their take on the classic with their fish and chips or flatiron steak entrees. 
The wine list here is selective but quality. There are also some creative seasonal cocktails that are delicious and refreshing. You can also order a drink from the negroni bar. To finish your meal, order the rich chocolate and peanut butter dessert with two spoons for sharing. 
Royal 38
If you are looking for an incredible atmosphere, Royal 38 has that and more. It is by far one of the most unique spots in all of Dallas. The food is pretty amazing too. A meal here is not only romantic but memorable and delicious. 
Here, you can dine on the patio and enjoy the fresh air. You can also request a cozy table inside to take in the incredible decor. Grab a glass of your fave from the extensive wine list and check out the menu full of fresh and flavorful ingredients.
Begin with savory Lobster Corn Fritters or Creamy Grilled Artichokes. The entree choices are full of variety with everything from NY Strip Steak to a Poke Noodle Bown. There is even a Southwest Vegan Bowl featuring black beans and plant-based chorizo. And be sure to save room to enjoy the adorable Chocolate Pecan Pie in a jar for dessert.
Romantic Things to Do During Your Escape to Texas
Enjoying nature can be super fun and romantic. Luckily, Dallas has some great attractions that allow you to take in the great outdoors together. One of the most popular of these is the Dallas Arboretum and Botanical Gardens. 
Stroll together down flower-lined paths under towering trees. With over 66 acres of property full of nature's most beautiful blooms and greenery, you can make a day of it. Walk together under The Crape Myrtle Allee, a stunning natural tunnel. Take your time and check out all of the peaceful water features scattered around the park. 
The gardens also host multiple events that are perfect for couples. Check the schedule and purchase tickets for one of the fan-favorite Cool Thursdays Concert Series. Or, learn to prep some gourmet dishes together at one of the onsite cooking classes. 
Planning Your Romantic Trip to Texas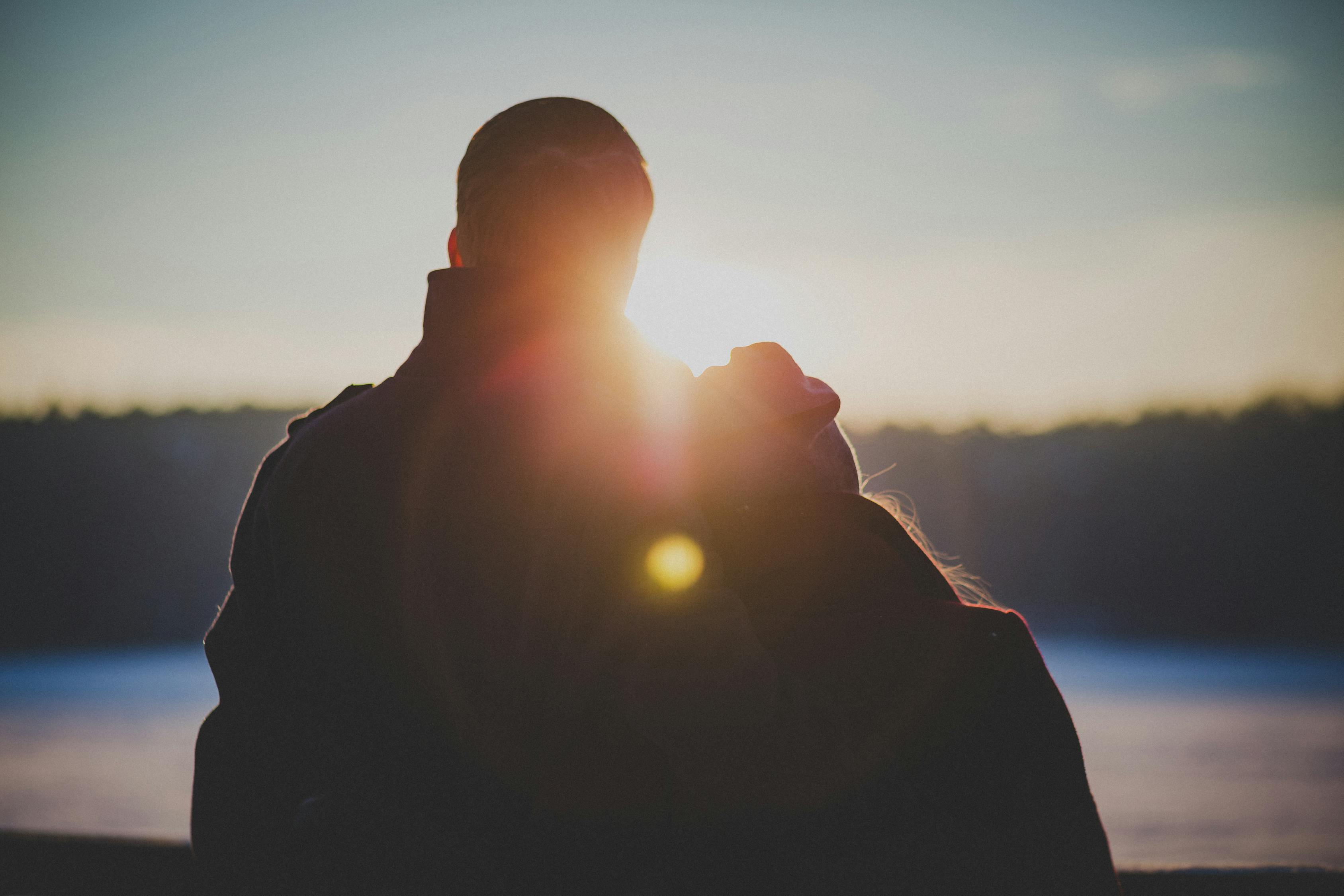 The itinerary for your trip should be just as unique as you are as a couple. Together, you can decide what to do, where to eat, and where to stay. And planning your getaway together will be part of the fun. So, start dreaming up your perfect romantic getaway to Texas for a trip you won't soon forget!