The Top Spots to Relax and Take in The Incredible Wine Making Region
Ideal weather, blissful surroundings, and amazing hospitality…what more could you ask for? Well, you can experience all that and more with a stay in the sprawling Texas Wine Country. The area is full of awesome wineries, delicious eateries, and incredible places to stay. 
One of the best parts about Texas Wine Country is its central location. This makes it pretty easy to get to from just about anywhere in the country. But where do you rest your head once you arrive? 
Here, we'll go over the best of the best places to stay in Texas Wine Country. From opulent resorts to cozy inns, there is the perfect place to stay for every traveler. You're sure to find the just-right headquarters for your Texas Wine Country adventure!
The Amazing Resorts of the Texas Wine Country
Many travelers are drawn to the many amenities and the decadence of staying at a luxurious resort. If this is your preference, Texas Wine Country has some great options for your stay. Check out these incredible resorts in the area.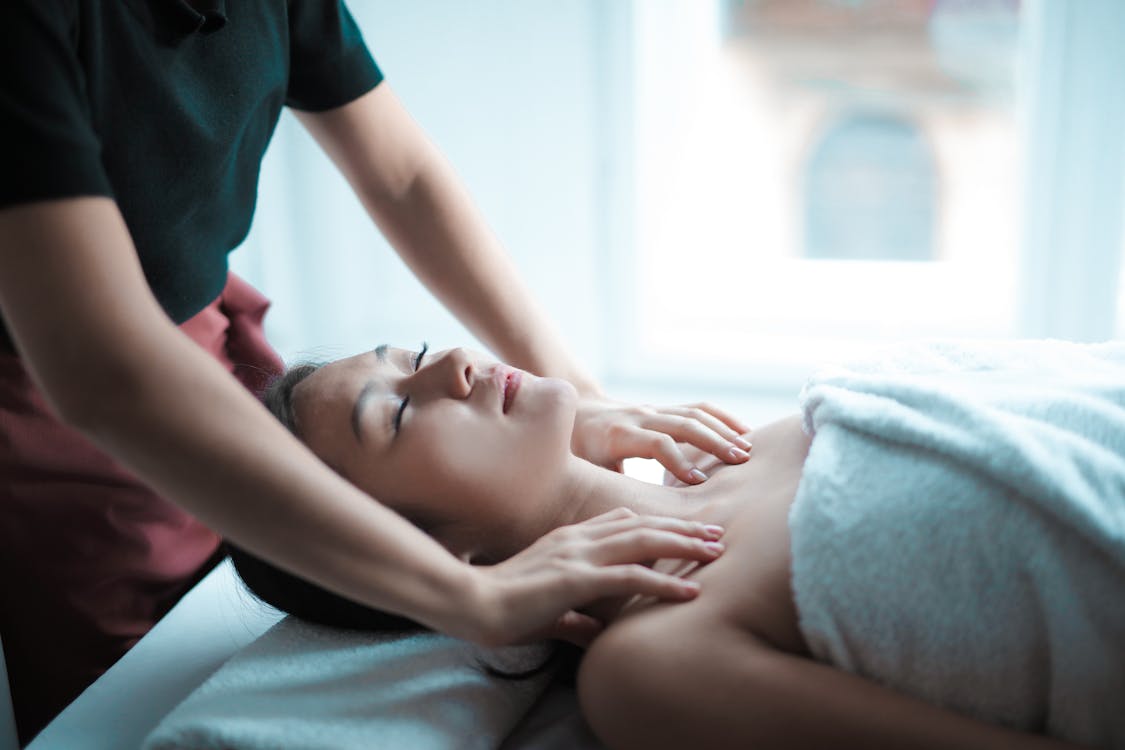 La Cantera Resort and Spa 
La Cantera Resort and Spa is a stunning retreat. It is the perfect combination of blissful relaxation and modern convenience. Located in San Antonio, you can either stay on the property for your whole visit and enjoy the amenities. You can also choose to venture off-site and explore the nearby city attractions.
This spot is a golf lover's dream. With two world-class golf courses, you can hit the greens and enjoy 36 holes of your favorite game. Playing these championship courses can easily be combined with your stay for a great value and amazing rounds of golf. 
Of course, the accommodations here are second to none and there is a great variety of options. There are several levels of suites to choose from, including an entire floor of them just for adults. You can also opt to stay in an off-site villa to still enjoy the resort with the ultimate in privacy. Whatever you choose, the views of the nearby hillside will take your breath away. 
Your stay here isn't complete without a visit to Loma de Vida Spa and Wellness. Here, you can enjoy tranquil areas and wellness offerings like yoga and essential oil classes. Or check out the spa menu and treat yourself to a facial or massage. Either way, you'll be able to unwind and truly enjoy your stay at La Cantera. 
There's also no shortage of dining choices at this sprawling resort. You can enjoy Signature's seasonally driven menu or the cozy and casual SweetFire Kitchen. Primero Cantina offers a scenic and laid-back vibe while Grille 254 is the quintessential sports bar. Bocado and Sire Bar have deliciously crafted cocktails and no-fuss small plates for a quick drink and bite. 
It goes without saying that the dining spots have amazing wine offerings. But if you are really trying to get the most out of your stay, venture off to one of the many nearby wineries. Book a tasting and enjoy a flight while learning about the area and why Texas wine country is becoming so popular.
Carter Creek Winery Resort and Spa
The Carter Creek Winery Resort and Spa is a comfy family-owned with a welcoming vibe. Here, you can take in the views as you enjoy the on-site accommodations and all that wine country has to offer. Your relaxing stay is sure to be a memorable one. 
The wine experts here are top-notch. With a few visits to the tasting room, you'll see why they have won many awards for their well-honed techniques. The cozy room is the perfect place to enjoy their many varieties, created by grapes picked at just the right time in the harvest.
There's even an awesome spot here for the beer-lover to enjoy. The Old 290 Brewery and Restaurant features a menu of local ingredients and carefully crafted brews. The picturesque patio is an awesome way to dine alfresco and enjoy the Texas sun. 
The spa and fitness center make it easy to either get active or wind down. You can also enjoy the glistening waters of the heated outdoor pool or sunbathe on the pool deck. Or, simply walk the grounds and enjoy the views. 
The accommodations here are well-appointed with every suite having its own living area and porch. Each villa has stunning views combined with modern amenities like Wi-Fi and electric fireplaces. Plus, they are dog-friendly so your furry friend can come along. Don't forget to grab their complementary sWag Bag of treats when you arrive.
The Texas Wine Country's Coziest Spots to Stay 
If you are looking for something quaint and cozy, The Texas Hill Country has some awesome options. The area's inns and bed and breakfasts are the perfect places to stay to experience cozy vibes and The Lone Star State's infamous hospitality.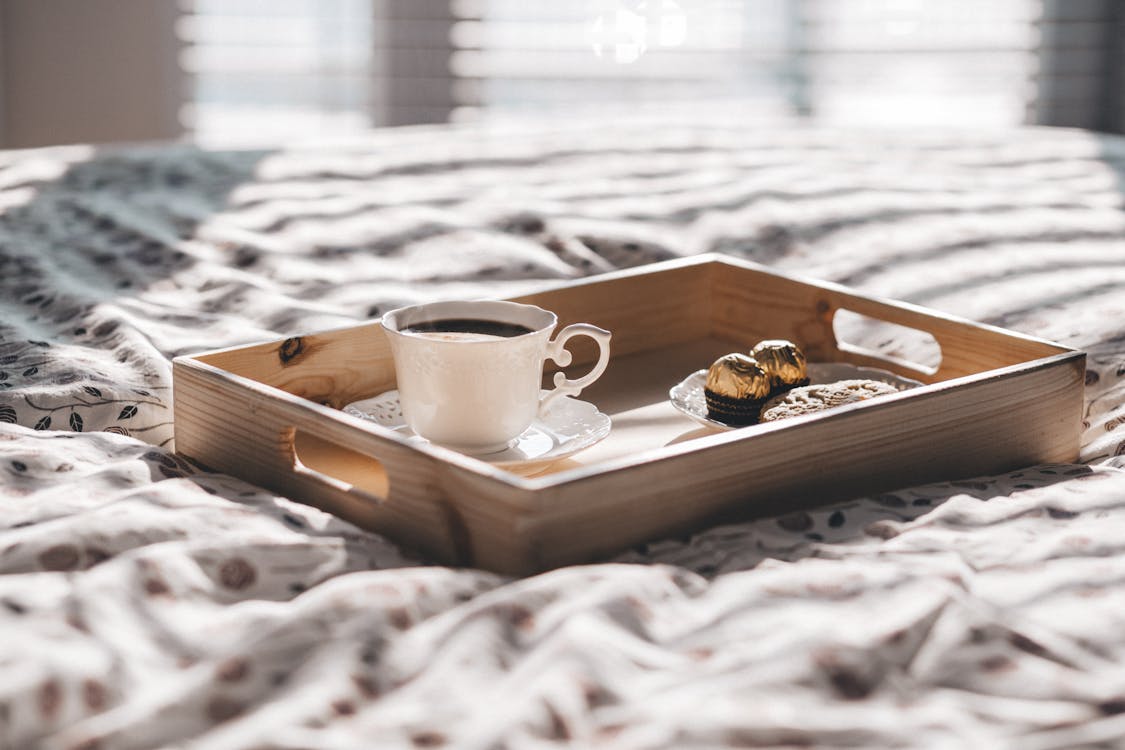 Magnolia House Bed and Breakfast 
Located in Fredericksburg, The Magnolia House Bed and Breakfast is a historic spot to stay that oozes charm and character. The owners here pride themselves on providing top-notch service and a comfortable atmosphere. Staying here is a great way to escape and enjoy the quiet and welcoming town of Fredericksburg. 
Magnolia House is famous for its delicious breakfasts. Each morning, the dining room is filled with guests enjoying gourmet recipes crafted from high-quality, local ingredients. The thoughtfully decorated space is the perfect spot to mix and mingle with fellow guests. 
The bed and breakfast's four unique rooms each offer something special. With Netflix and high-speed internet, you can binge-watch your new favorite show in peace. Or, unplug and enjoy a bath or the views of the property. With plush bathrobes and high-end linens, you'll be sure to be comfy and cozy no matter which suite you choose. 
Off-site, there is a ton to do nearby. There are nearby museums for the history buffs and live tunes for music lovers. Plus, the antique shops offer all kinds of treasures to take home. You can also check out the wide variety of nearby eateries with choices ranging from French-influenced cuisine to the Southern fave smoked brisket. 
But you simply must take in all that the nearby wine country has to offer. A cable car wine tour will even pick you up right at the front door of The Magnolia House. This is a unique and memorable way to get a behind-the-scenes look at the amazing wineries that make the Fredericksburg area so popular for vino lovers. 
The Inn on Barons Creek
This inn is a cozy spot located near the rambling waters of Barons Creek. The small building has 90 rooms that give you access to all of the great amenities. You can also spring for one of the seven suites that give you direct access to the waterway.
Here, you can enjoy the heated outdoor pool and state-of-the-art fitness center. There is also an on-site spa to really spoil yourself. Indulge in a skin brightening facial or treat your toes to a gel pedicure. 
Each morning, your day will begin with the complimentary continental breakfast bar served right in the inn's common space. Then, explore Fredericksburg, checking out all of the local fave dining spots. 
The neighboring Woerner's Warehouse Cafe has an awesome selection of lunch choices in a cool, industrial atmosphere. Chase's Place is the perfect place to walk to for dinner. Their menu full of scratch-made choices is sure to please your tastebuds. You can also pop into Kelani Yogurt for some yummy froyo to end your evening on a sweet note. 
There's also plenty to do in the local area. With a ton of wildlife areas and parks, you can get a taste of Texas nature. There's also great shopping with both antique and modern finds. Or, go on a wine tour and check out the nearby wineries. 
Great Modern Hotels in The Texas Wine Country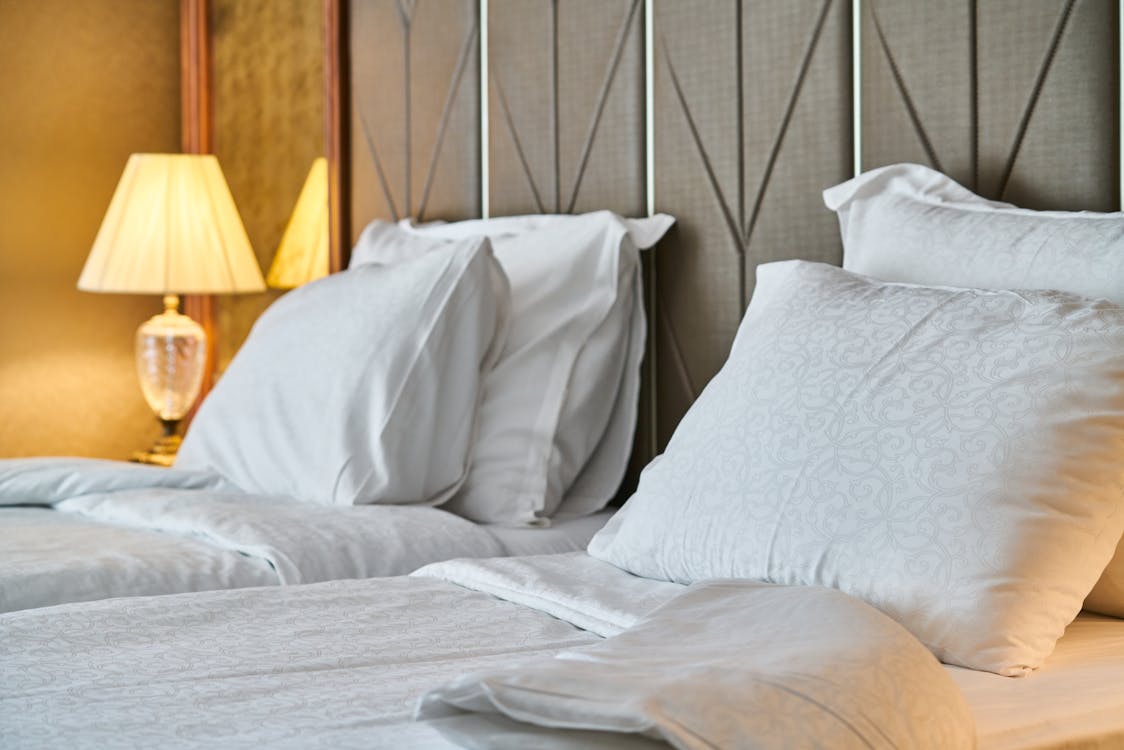 Whether you are loyal to a certain brand or the feel of a modern hotel is more your speed, The Texas Hill Country has plenty of options for you. These choices have all of the amenities of contemporary hotels with awesome proximity to all that the area has to offer. 
Holiday Inn Express & Suites Fredericksburg
The Holiday Inn Express and Suites is centrally located in the heart of Fredericksburg. With clean and modern rooms, it's a super convenient place to stay. With free high-speed internet and complimentary breakfast, you can catch up on the news and fuel up for your day.
The on-site fitness center has plenty of equipment to get a great workout in. Or, head out to the spacious outdoor pool, complete with a bridge and waterslide. There's also a whirlpool for a relaxing spot to wind down.
The location here gives you access to something for everyone. The nearby Pioneer Museum is a great place for visitors young and old to check out artifacts from the early pioneer days. Or, get a little culture by browsing through the art galleries that are popping up around the area. 
You can also visit the nearby wineries and grab a few flights to try the best wines the area has to offer. There are plenty of convenient wine tour options to safely navigate to the vineyards in the area. And check the calendar for the time of your visit. There are tons of local events that are perfect for any wine lover to enjoy. 
The Holiday Inn Express & Suites is also convenient to a plethora of dining options, many within walking distance. Check out Emma and Ollie, an adorable spot featuring refined comfort food. Or, walk over to local favorite Granite House Lounge with a diverse menu of pasta, seafood, and fresh salads. With so many choices in the area, you'll have a tough time making mealtime choices.
Sleep Inn and Suites, Dripping Springs
The crisp and bright rooms at The Sleep Inn and Suites in Texas are a great place to wind down after a day of exploring wine country. Staying here is also a convenient way to explore the sweet town of Dripping Springs. Its ideal location makes it perfect for getting to all of the area's best spots. 
This well-reviewed hotel earns its high marks with spacious rooms and great amenities. The acclaimed staff is welcoming and provides awesome Texan-style service. With free breakfast each morning and pet-friendly suites, what's not to love?
The indoor pool and fitness center are awesome ways to burn some calories and take a dip. Room service, WiFi, and a cozy sitting area will make your hotel room the perfect place to unwind. There is even complimentary access to a sleep and relaxation mobile app to help you get some quality Zs. 
Nearby, there is plenty to do. Staying in the heart of wine country gives you easy access to explore the wineries. There are several within a few minute's drive of the hotel to please your palette. Check them out and try a few flights to find your new favorite wine. 
Wine isn't the only thing flowing around here. Frog Pond Distillery is just a moment away from Sleep Inn and Suites. They serve up delicious cocktails made from their expertly crafted small-batch gin and vodka. Enjoy one with the tranquil view from the adorable front porch. 
There's also no shortage of places to eat in this charming neighborhood. Homespun Kitchen and Bar serves up hearty options in their beautiful, rustic space. Or check out Epicure for their great wine list and creative small place offerings. You can also make reservations at Le Vacher to savor French food with a delicious modern twist. 
Texas Wine Country and its Amazing Accommodations
A visit to Texas Wine Country can be an unforgettable adventure. With delicious food, fun activities, and incredibly crafted wine, it's a trip for all ages and interests. Your trip will be even better when you find the perfect place to stay. 
So make your reservations and mark the calendar. Planning your Texas Wine Country adventure may just be beginning. But you're well on your way to having some serious fun and creating some amazing memories.