A getaway is an amazing escape in and of itself. But when there are delicious eats and drinks along the way, it only adds to the experience. Luckily, your trip to Texas can be an incredible treat for your tastebuds!
The state is full of unique places to dine and one-of-a-kind spots to grab a drink or two. Its diverse residents have truly created a culinary landscape that's full of opportunities to try new things. Check out the best places to eat and drink in Texas. 
Drink Some of the Best Texan Wines on a Guided Tour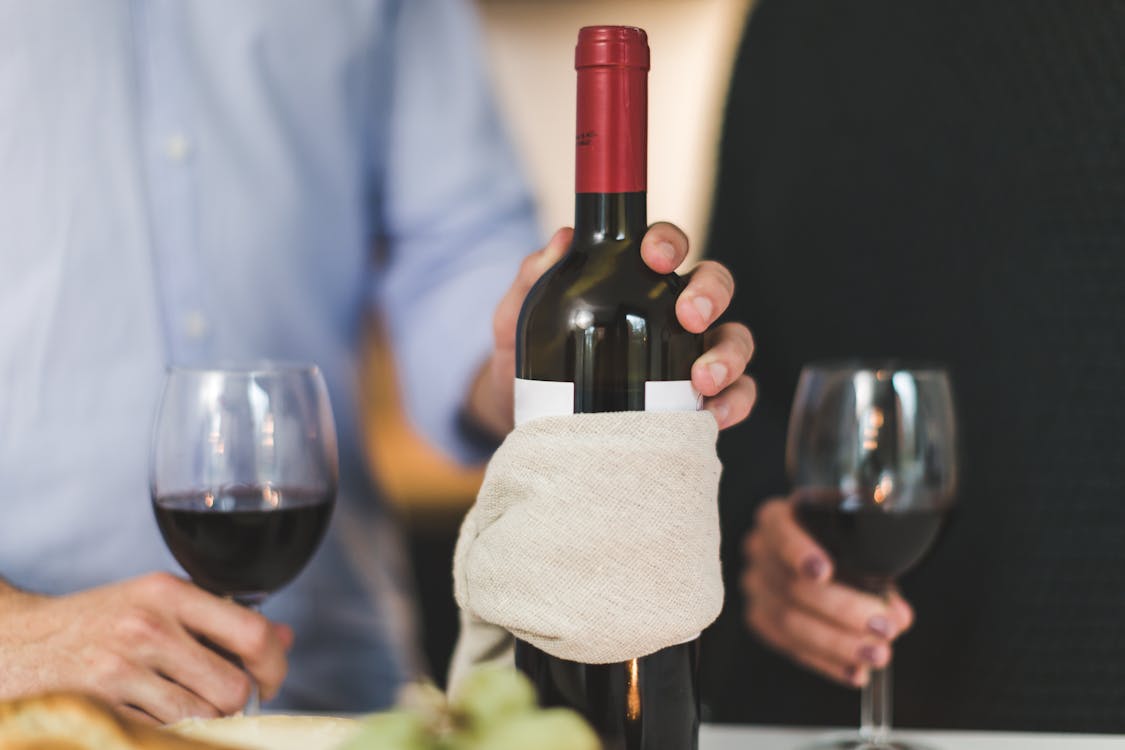 Take a guided wine tour through The Hill County to experience the very best wines that Texas has to offer. This is a relaxing way to get a behind-the-scenes look at the wineries and expand your palettes. 
Your tour will include a five-hour adventure as you kick back in an open-air trolley or climate-controlled limo bus. It also includes tastings at three or four of the area's best wineries. Your local guide will share everything you need to know about the area including its interesting history and fun facts about the vineyards. 
Your day will begin in charming Fredericksburg where your driver will pick you up at your designated departure time. You'll have an amazing day sipping wine and taking in the views of the hillside. Lunch is even included in your tour. Be sure to purchase a few of your favorite bottles to remember your amazing day of touring the wineries. 
Enjoy Delicious Mediterranean Dishes at Aba in Austin, Texas
If you love all things Mediterranean, Aba is the spot for you. Here, the elevated cuisine puts new twists on the classics. Grilled Spanish Octopus gets a fresh flavor with a sprinkle of Moroccan Mint. The Green Falafel get just the right amount of kick from fresh jalapeno. And you can finish the meal with a unique dish of roasted grapes and Marcona almonds. 
Aba is also an amazing place to grab a drink. The hand-crafted cocktails are as unique as they are delicious. Livin' Easy is a vodka-based cocktail with a fruit twist. Or try the Island Matador with big flavors of tequila and cacao. The wine and beer lists are also awesome here, making sure there is a perfect beverage for every palette.
The food and drinks aren't the only things that are impressive at Aba. The atmosphere and ambiance are truly amazing. Outside, the patio features cozy seating under a towering tree that's illuminated by twinkling lights. Inside, the dining area is filled with greenery for a lush vibe. No matter where you choose to dine, you're sure to enjoy the thoughtful ode to nature. 
Spindletop in Houston, Texas for a Memorable Meal
The Spindletop Restaurant in downtown Houston is truly a one-of-a-kind dining experience. With floor-to-ceiling glass walls, guests are treated to 360-degree views of the stunning city. Plus, the restaurant is on a constant slow rotation, meaning that these breathtaking views are always changing. 
The menu here is equally as impressive as the views! There are great vegan and gluten-free options like the Potato Cauliflower Ravioli so even those with dietary restrictions can enjoy an amazing meal. There's also a mouth-watering collection of entrees like Shrimp and Grits for the seafood lover in your group.
The wine list here is as expansive as the views. There's a by-the-bottle offering to fit every palette. There is also a decent amount of by-the-glass choices for those that simply can't choose just one. Not into wine? Check out the list of cocktails from classic to creative. 
Drink The Best Brew in Texas at Saint Arnold Brewery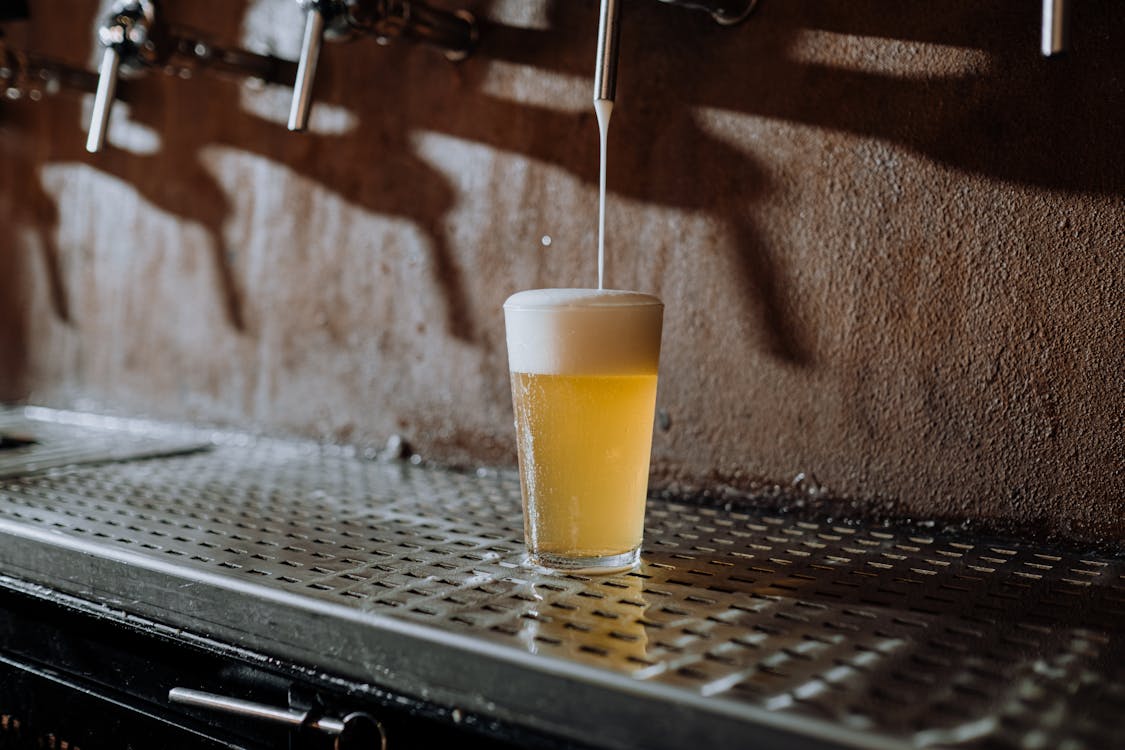 Saint Arnold Brewery is one of the most chill spots in all of Texas. It's also the state's oldest craft brewery. Since opening in the 90s, these beer makers have been working to perfect the art of brewing and coming up with new flavors and ideas. 
The spacious patio is an awesome spot to sample some of their fan-favorite brews. Their year-round list includes everything from the hoppy Juicy IPA to the light and refreshing Headliner, a blonde ale. Check out the seasonal list for limited-time beers on tap. Not into beer? No worries! Saint Arnold also creates some delicious crisp ciders. 
The food here is the perfect match for the rounds of beer. An awesome selection of pizzas and classic bar food like wings and pretzels will fill your appetite. Or, check out the assortment of sandwiches and fresh salads. Plus, each dish has a suggested beer pairing so finding the perfect match is a no-brainer. 
Dining With Country Charm at Magnolia Table in Waco, Texas
Chip and Joanna Gaines splashed onto the scene with their show Fixer Upper and have become pop culture icons. So it's no wonder that their restaurant would be simply amazing. Here, their signature style creates an amazing atmosphere and welcoming feel. 
The crisp decor and soaring beamed ceiling are quintessential Chip and Joanna. Large windows and tons of plants make you feel like you are eating a meal right on the farm. Outdoors, the covered patio is a perfect place to grab a bite while being shaded from the Texas sun.
The menu is traditional country with a modern twist. Breakfast options include the classics like pancakes and eggs while rounding out the choices with Breakfast Tacos. For lunch, you can enjoy a burger or a fresh salad. And don't forget to follow the menu's suggestion to store your phone away to fully enjoy your experience without distractions. 
Great Drinks at Garrison Brothers, The Oldest Distillery in Texas
Hye, Texas is home to the state's first legal whiskey distillery. At Garrison Brothers, their bourbon is their baby and they are committing to creating the very best the state has to offer. Using the finest ingredients, they create batches of rich, flavorful bourbon.
Visit here for a tour of the distillery and a tasting of their best batches. The 68-acre property is a working ranch and learning about its complex operations is fascinating. For an hour or two, your guide will fill you in on all of the inner workings of the ranch and how the liquor is expertly crafted. 
Check the calendar for fun events hosted at the distillery. There are often guest bartenders or special tasing events for an exciting time. You can even bottle some of their single barrel bourbon yourself to take home as a unique souvenir. 
Fresh and Delicious Eats at Local in Dallas, Texas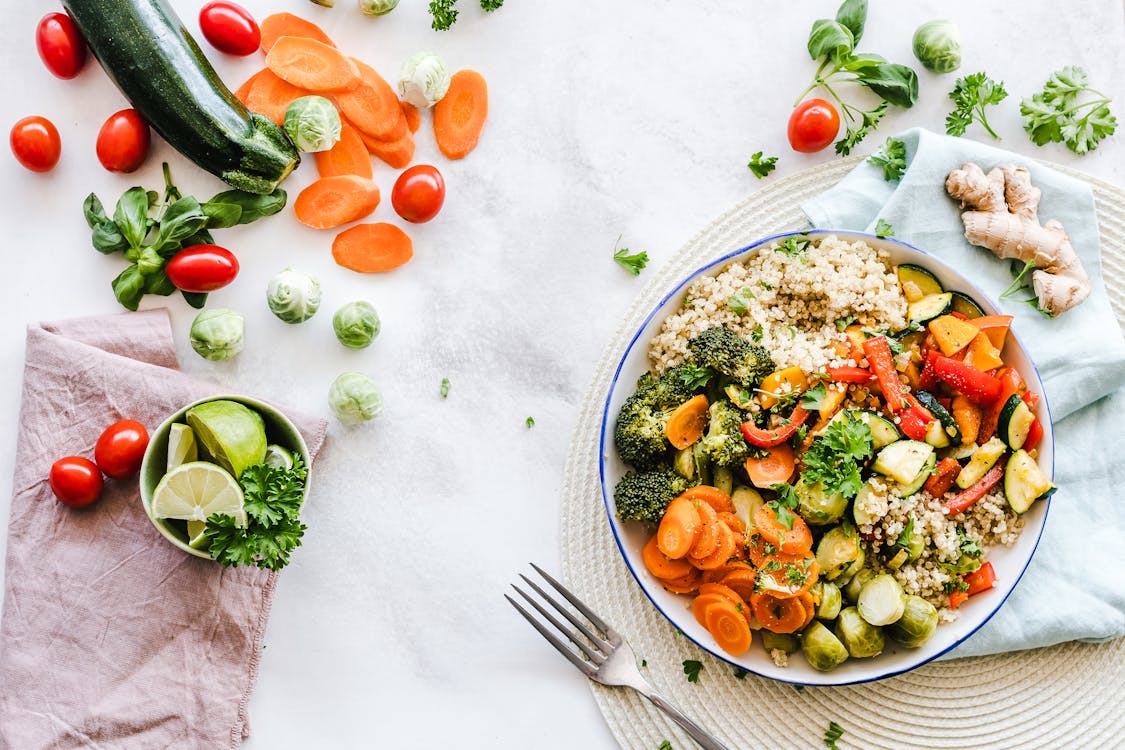 Dallas is home to a huge variety of eateries. But Local stands out for being unique, modern, and committed to using some pretty amazing ingredients. With a chef-driven menu and locally sourced products, the menu here is unique and the ambiance is amazing. 
Here, the sleek, minimalist decor doesn't distract from the expertly crafted dishes. The aesthetic creates an interesting blend of coziness with a modern feel. Wall sconces and twinkling candles make for a romantic vibe during the evening hours. 
But the menu is what shines here. You can try the Roasted Candy Striped Beets to start your meal, rich with aged balsamic. Entree choices include wild salmon, seared scallops, and a syrah short rib. And don't forget to check out the amazing wine list for a vino to perfectly complement your meal.
Eat Traditional Texas BBQ at Truth in Brenham
You can't mention Texas cuisine and not think BBQ. At Truth in Brenham, they have mastered the art of the traditional way of Texas cooking. Starting as a roadside outpost, the crowd favorite has boomed into one of the most awarded BBQ spots in the state. 
Here, you can enjoy some of the best brisket that the Lone Star State has to offer. But you also have to try the pork ribs and smoked turkey that the spot is so famous for. The house-made sausage, with a jalapeno option, is also a great choice. 
And don't forget the sides. The coleslaw here is a refreshing complement to the rich BBQ. The potato salad is a delicious staple that Truth has definitely mastered. Grab a slice of the coconut cream cake for a sweet way to round out your meal. 
Amazing Vino at Copa Wine Bar in San Antonio, Texas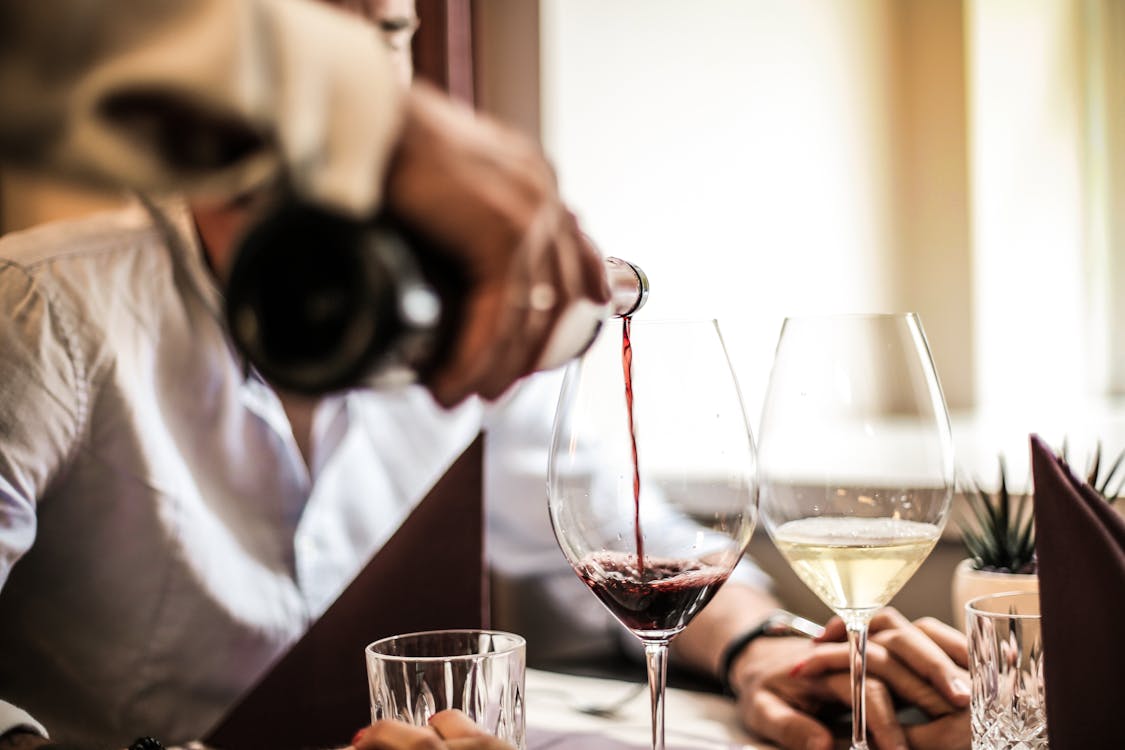 Copa Wine Bar is a perfect place for an evening out or a special event in San Antonio. With an extensive wine list, there's sure to be an option for every palette in your group. The spot's owners take great care in curating unique and amazing wines from all over the world. 
The wine and cheese flights are the perfect way to experience this great eatery. The selection of prearranged flights have been expertly crafted for specific tastes. Do you love big red wines? Check out the Big Guns options for the best they have to offer here. Or maybe you like wines on the sweeter side. The Sweet Tooth Flight might be more your speed. 
Copa also has a great dinner menu to round out your evening. The selection of nachos and tacos includes smoked brisket or fried shrimp for a take on the traditional. And their pizza options feature flavors like fresh basil and prosciutto, perfect for pairing with wine. Or, order a variety of choices from the tapas menu to check out more of what this spot has to offer. 
Dine Within Texan Nature at Revolution Vegan Kitchen in Austin
Part of The Thicket Food Park in Austin, Revolution Vegan Kitchen brings a pretty awesome vibe to this outdoor food court. Here, towering trees created a shaded area to eat while food trucks whip up delicious eats for diners. The park also hosts outdoor yoga and live events in its beautiful space. 
Visit Revolution Vegan Kitchen for an amazing meal to eat under the trees. They have created plant-based versions of many iconic food truck dishes. And they have done it so masterfully, you won't even believe that it's vegan. 
They have tacos filled with jackfruit and a delicious legume burger patty. The Philly Cheese Steak is layered with plant-based protein, peppers and onions, and the house-made "cheeze" sauce. There's even a kid's menu so the littlest foodies can try out the plant-based goodness. 
Amazing Mexican Food at El Taquito in El Paso, Texas
Some of the most highly reviewed Mexican food in Texas is at El Taquito. This spot is serving up south of the board favorites that any foodie would enjoy. It's the perfect spot to experience some of the traditional cuisine that the area is so famous for. 
The local favorite is a cozy spot with limited seating, but you can always get your order to go. It also has breakfast options, perfect for early morning hunger pangs. You can try the classic Huevos Rancheros or order a plate of pancakes.
Here, the flautas are a fan favorite. Of course, the tacos are delicious with options filled with beef, chicken, or pork. You can also branch out and try one of the special dishes like mole shredded chicken or picadillo ground beef for an authentic taste adventure. 
A Unique Dining Experience at Yoshi Shabu Shabu in Richardson, Texas
Yoshi Shabu Shabu is the first restaurant of its kind in the area. It's a traditional Japanese hot pot and fondue eatery that serves the highest quality meats and produce. They also create a unique dining experience and a fun taste of their amazing culture. 
Each seat is arranged with a hot pot in front of it to cook your own food. Select your base and it will be heated in your individual pot. Then, you choose from their choices of meat and vegetables. After you cook your ingredients, you top them with sauce and eat them with rice.
Here, they offer fine cuts of meat like wagyu ribeye for you to cook yourself, right from your seat. There's are also mussels, scallops, and salmon for the seafood lover. Meat-free? Don't worry, there's a vegetarian option available. But no matter what you choose, you'll get unlimited rice and veggies for your meal.
Exploring The Top Spots to Eat and Drink in Texas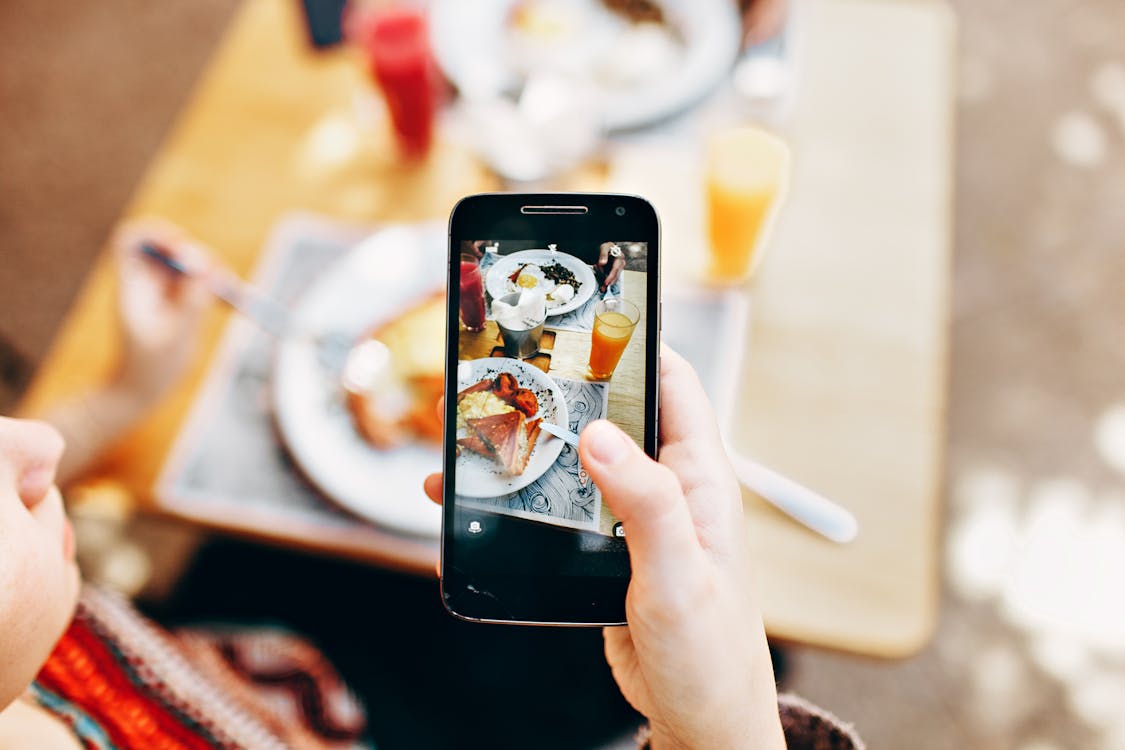 No matter what area of Texas you find yourself in, there's likely an amazing spot to eat and drink nearby. Don't be afraid to add a little culinary adventure to your journey. So pack your bags and get ready to taste your way through Texas.